By Nikki Gamer
It's lunchtime on a weekday and Nirmala Wijesinghe walks into a room bearing a piping hot bowl filled with curried chicken and rice. Without wasting any time, the 51-year-old sets it down before a table of hungry, young Italian volunteers and encourages them to dig in.
As the Italians enjoy their lunch, Nirmala looks on with pride.
"I love to please people," she says with a smile.
The job of chef is just one of the many roles she juggles as head of a Caritas Lebanon safe house in Beirut. The safe house is for female victims of human trafficking and employer abuse. And it's a place Nirmala has presided over for nearly a decade, often working seven days a week, and on call 24 hours a day. Her time is spent cooking, organizing, overseeing activities, cleaning, listening to and spending time with the 70 plus women who live there at any given time.
These migrant women are often referred to the safe house by the government, with whom Catholic Relief Services, through Caritas, works to support migrant workers to help them better understand and reclaim their rights – and to be in a safe, dignified place while doing so.
"There is a reason I'm here," Nirmala explains. "I never think of this as a job. I think of it as a mission."
Nirmala's mission is deeply personal. When she was just 24-years-old, she moved to Lebanon as an economic migrant from Sri Lanka, leaving her family behind for the promise of a better life. Once in Lebanon, she got a job as a domestic worker for a family in Beirut. However, one day, while Nirmala was at work, she fell. She was in a five-story building but otherwise has no memories of the incident, nor does she remember if it was an accident. All she can recall is that she woke up in a hospital bed without any idea who she was. Beyond suffering memory loss, she broke her back in two places and was paralyzed for a time from the waist down.
"I think my real journey began from that moment," Nirmala explains. "I was told by doctors I wouldn't walk again. But I told myself, 'I can, and I will.'"
Many years have passed since that accident. And Nirmala now walks with a limp. But her energy and rigor have not allowed her injuries to define her. In the meantime, she was able to identify her family and learn the details of her past. Although she still doesn't know the circumstances surrounding her fateful fall.
"I do not want to say that I am in pain. I keep the suffering to myself," Nirmala says of the trauma.
Although it wasn't a straightforward path, she eventually found her way to the safe house and to Caritas through volunteer work. After a string of domestic jobs, Nirmala found herself out of work without legal paperwork to remain in the country, or the financial means to travel back to Sri Lanka.
"I went to the Sri Lankan embassy with my plight and they wrote the name of the Caritas Lebanon Migrant Center on a piece of paper," Nirmala explains. "So I went there and they referred me to one of the migrant worker shelters."
While being hosted at the shelter, she felt the need to give back and began to volunteer. What started as a volunteer opportunity soon turned into a full time job as a counselor, and eventually she rose to become the head of the shelter.
"Everything clicked," Nirmala explains of the work.
Since CRS often partners with Caritas on the implementation of its Lebanon programming, Yousra Taleb, senior project officer for CRS in Lebanon, works closely with Nirmala. She says that what makes Nirmala so effective is her ability to relate to the women she serves.
"It is really important for the migrant workers, especially the vulnerable women and girls, to find a person who speaks their language and who has been in their shoes," Yousra says. "Nirmala brings a feeling of safety, and a motherly reassurance that everything is going to be alright."
Yousra continues, "Most important, she is able to speak for the girls, and she understands what they need."
For Nirmala, working with victims of human trafficking and employer abuse is rewarding and heartbreaking at the same time. She says she often takes in girls who show up with broken bones or psychological damage.
"There are so many cases, it's a huge, huge task," she says.
One particular case stands out. Nirmala remembers getting a call from a nearby hospital in the middle of the night about a girl with a broken back and broken arms. It turned out that the girl's employer had crushed her arms with a hammer and locked her in a bathroom. To escape, the girl jumped off a first floor balcony.
"For two months I nursed her back to health," Nirmala recalls. "I have maybe 100 of these stories."
For Nirmala, each case can be tough to hear.
"I try to see the positive side of any situation. This is how I survive," Nirmala explains.
According to Yousra, it's Nirmala's positive attitude that makes her such an asset to the Caritas organization.
"The first thought a person would have when meeting Nirmala would be 'What is she still doing here?' She has the freedom to go back home at any time but she opted to stay in Lebanon with Caritas to serve migrant workers in need of help," Yousra says.
Nirmala has no plans to quit or to go home to her native Sri Lanka any time soon. In fact she says she's more committed now than ever to the cause of helping abuse victims survive.
"To tell you the truth I find I have more energy now than I did when I started," Nirmala remarks. "I am a walking miracle."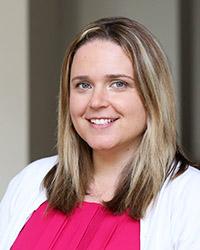 Nikki Gamer is the Communications Officer for the Middle East, Europe, and Central Asia and connects journalists to regional stories and sources related to the agency's life-saving development work. She has covered CRS' response to the Syrian refugee crisis and the mass displacement of Iraqis and Ukrainians due to continued violence and political unrest. Based at CRS headquarters in Baltimore, Nikki travels extensively throughout the region to develop content and to build relationships with our partners in the field.
---
Leave a Comment
Comments are moderated and generally will be posted if they are on-topic and not abusive.